Participation in ensemble groups is an enriching part of every young musician's development. Participation in these groups nurtures musicianship and reinforces reading and listening skills. Students also develop awareness of blending and balance, and the ability to listen to one's own music and music of other students at the same time. Students in our Ensembles & Bands program study repertoire from the works of Baroque through Contemporary composers in addition to popular styles. At rehearsals we stress intonation, communication, rhythmic security and cooperation. Frequent ensemble performances at ISM and beyond provide students an opportunity to bond with their fellow performers while having fun.
Please note: Formation of chamber groups (trios, quartets, and larger groups) is dependent on students' playing ability, compatibility, and instrumentation.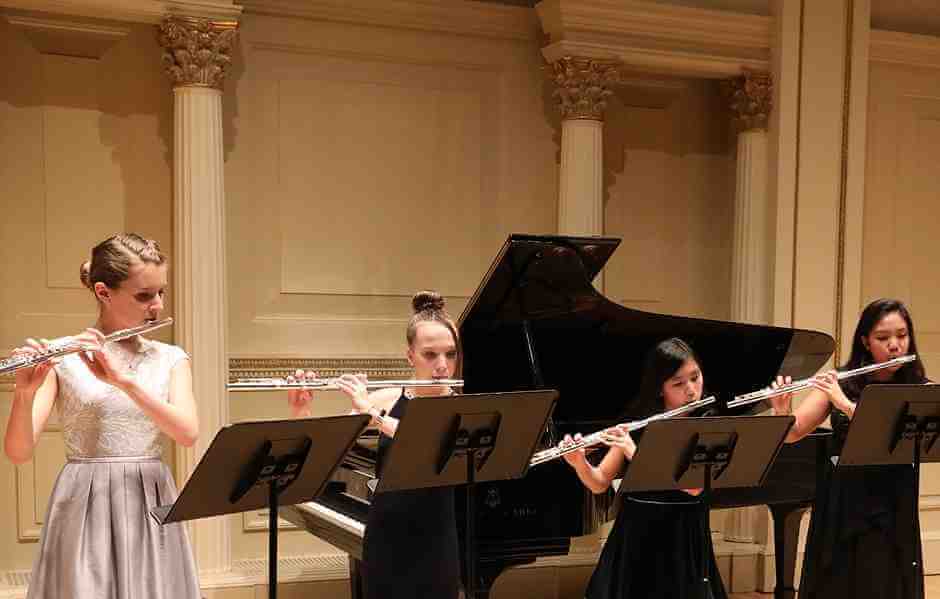 Intermezzo Flute Choir
For current availability, email us at frontdesk@ismw.org
Flute choir offers flute students the opportunity to expand their musical experiences and improve technical and interpretative skills in a group setting. Repertoire, ranging from duets to full flute choir, includes a wide variety of eras and styles and is suited to the proficiency and level of the participants. Students develop ensemble technique, intonation, blend, and balance, and become acquainted with standard chamber music repertoire. This ensemble provides a good learning experience, lots of fun, and numerous performance opportunities.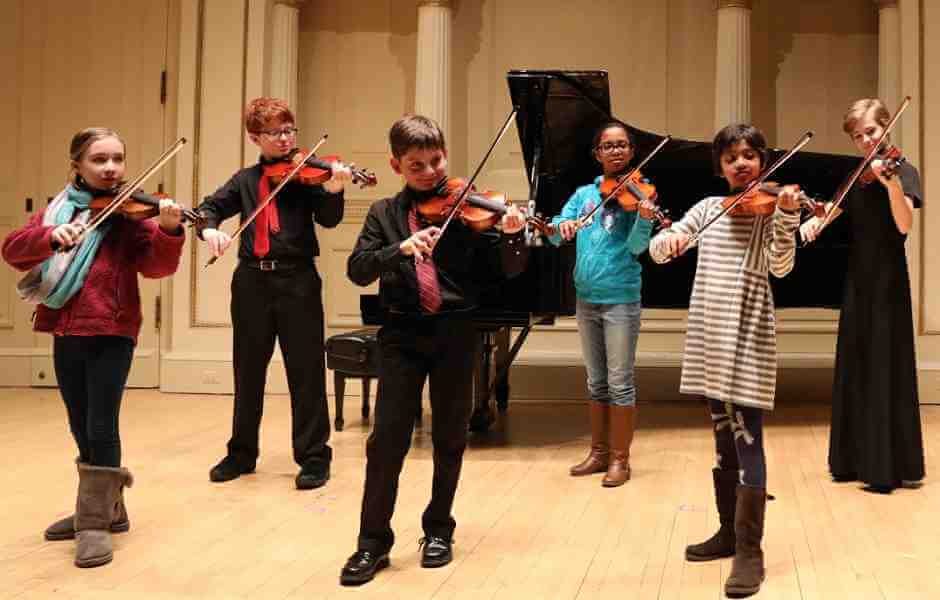 International Fiddlers
For current availability, email us at frontdesk@ismw.org
Our fiddle band is a great opportunity for children to explore and learn a wide range of traditional fiddling styles—bluegrass, American old-time, Appalachian, Irish, Scottish, Cajun, Balkan, Scandinavian, jazz, swing, and blues—through tunes, songs, dance. With a wonderfully supportive atmosphere and superb faculty, our fiddle class has introduced our students to the lively and delightful fiddle repertoire and amazing performance opportunities including Carnegie Hall. We welcome young violin students and fiddlers, ages 7 to 15, with at least one year of playing experience. No previous fiddling is required.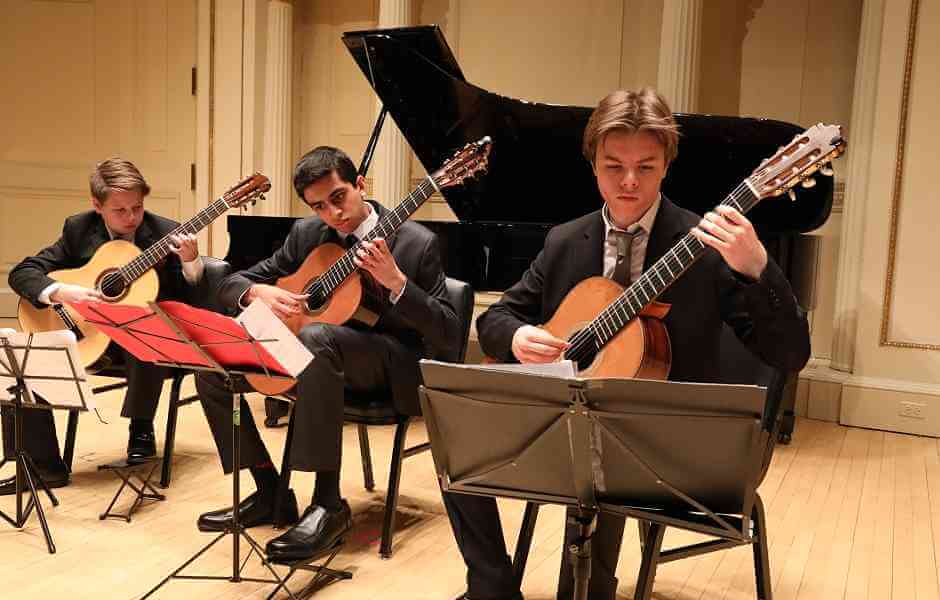 Guitar Ensemble
For current availability, email us at frontdesk@ismw.org
This introductory class will help guitarists develop a stronger sense of rhythm, better note-reading and listening skills, and will provide the opportunity for students to enjoy playing music with other guitarists. Students will learn how to communicate and share musical ideas while cooperating in order to coordinate musical performances. Repertoire will include works from Renaissance to Contemporary composers written and arranged for the guitar. At least 1 year of private lessons and the ability to read music is required.
ISM Rock Band
For current availability, email us at frontdesk@ismw.org
For intermediate to advanced teens and adults. This is both a class and a performing ensemble exploring classic and contemporary approaches to rock music, ranging from Buddy Holly to U2 to Metallica. Both chart reading, songwriting, and improvisational techniques will be explored. All instrumentalists and vocalists are welcome.
Chamber Ensemble
For current availability, email us at frontdesk@ismw.org
Join fellow instrumentalists for a semester of stimulating instruction and enriching ensemble experience. Open to string, woodwind, and piano students. Ensemble meets once a week for coaching sessions with ISM faculty member. This course provides an opportunity for artistic and personal growth in a friendly, supportive atmosphere where participants can improve their skills and have a chance to perform in public.
Create Your Own Group Class or Band
For current availability, email us at frontdesk@ismw.org
ISM will open a class for you and up to four of your friends in any combination of instruments and/or voice. To arrange your customized ensemble today, simply organize your group and decide which days and times are most convenient for you. After a brief placement interview, your group will be assigned one of our expert teaching artists. All students need to supply their own instruments.