Perhaps you've always wanted to play a certain instrument but never had the time until now? Perhaps you took music lessons years ago as a child and have been meaning to take them up again? Perhaps you're a professional preparing for upcoming auditions or recording sessions? At the International School of Music, many adult students study with us each week. Your instructor at ISM will customize a lesson plan for you based on your interests and goals. We are happy to teach adult students at any level from beginner to advanced. Lessons are provided in a fun, low pressure environment. At ISM, adults study music in a supportive atmosphere that facilitates the process of learning. Participation in our recitals of course is encouraged but entirely optional. Adults may choose to study any instrument, as it truly is never too late to start!
Private Music Lessons are offered in:
With a large faculty and several teachers per instrument, we can find a teacher that fits each student's learning style, and his/her musical goals. All students have the opportunity to discuss their individual goals and learning styles with faculty and staff so they are assigned to the instructor best suited for them.
The International School of Music provides a comprehensive and robust music education. Music instruction is offered in all genres from classical, jazz, pop, rock, to folk, blues, and other genres. Our music lessons are offered to students of all ages & levels in all instruments & voice including piano lessons, violin lessons, guitar lessons, viola lessons, cello lessons, voice/singing lessons, flute lessons, drum lessons and more. Group classes, ensemble/chamber classes, our flute choir, fiddle band, guitar ensembles, string quartets, and early childhood music classes round out the selection of experiences offered.
We offer month to month lessons, so there are no semester minimums. Our flexible scheduling allows us to schedule family members simultaneously to save families hours of driving. Additionally, we offer over 300+ group classes annually, so students can make up any missed lessons.
Our experienced faculty has the patience and expertise to work with adults in many areas, including technique, note-reading, rhythm, theory, and interpretation. Their encouragement helps students develop the necessary basics in a fun yet challenging manner. Repertoire is based on a variety of musical styles in order to enhance enjoyment and maintain interest.
All adult students, regardless of ability or complexity of repertoire, are encouraged to participate in the recitals. The recitals are optional and provide an opportunity to present music that students have mastered. Students gain feedback from their peers, feel more comfortable performing, and develop a confident stage presence. Instructors work with each student to choose the most appropriate pieces for their performance.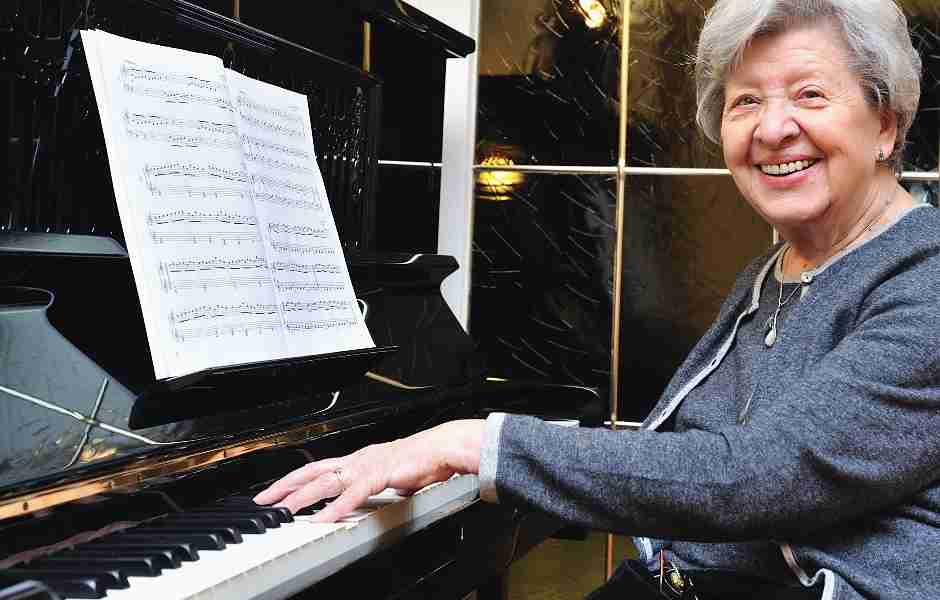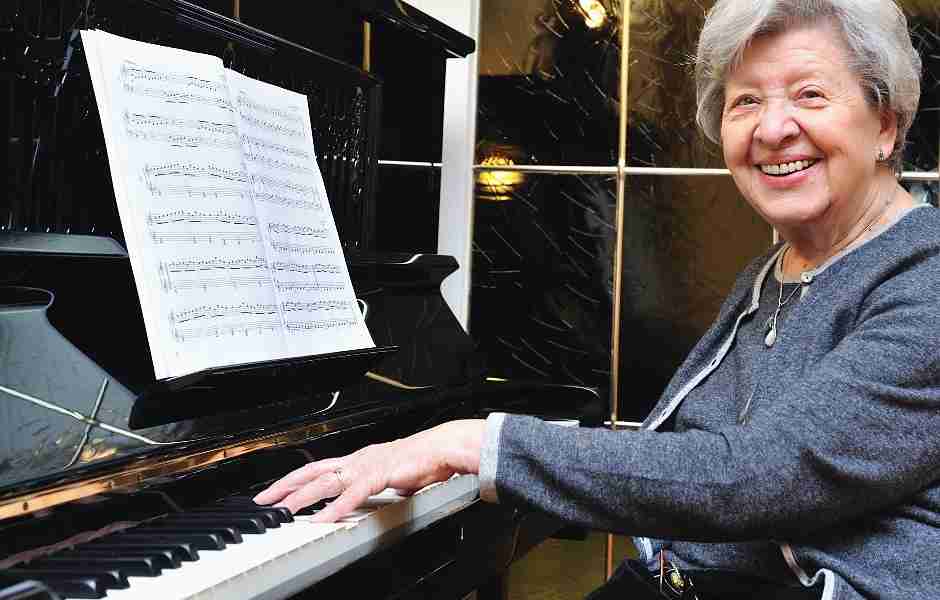 Benefits
Many adults have found that learning to play a musical instrument is a stimulating, challenging and rewarding way to relieve stress and be involved in creative and recreational activity. Our programs and classes are conveniently scheduled around the average adult's busy schedule. Daytime, lunch hour, evening and weekend times are available. Adult students can choose from an array of learning opportunities: private instruction, classes, ensembles, workshops, performances, and recitals.