Perhaps you've always wanted to play a certain instrument but never had the time until now? Or maybe you took music lessons years ago as a child and have been meaning to take them up again? Perhaps you're a professional preparing for upcoming auditions or recording sessions? At the International School of Music, many adult students study with us each week. No matter your age, our instructors at ISM will customize a lesson plan for you based on your interests and goals.
Private Adult Music Lessons
We are happy to teach adult students at any level from beginner to advanced. Lessons are provided in a fun, low-pressure environment. At ISM, adults study music in a supportive atmosphere that facilitates and encourages the process of learning. Participation in our recitals, of course, is also encouraged but entirely optional. Adults may choose to study any instrument they would like, as it truly is never too late to start! And, when you are searching for music lessons near me, you'll note that we are only minutes away from students in Bethesda, Potomac, Rockville, Chevy Chase, and Washington D.C.
Private music lessons are offered in:
Piano – Keyboard and piano
Strings – Violin, fiddle, viola, cello, bass, and harp
Guitar – Acoustic, guitar, electric guitar, ukulele, banjo, bass, mandolin
Voice – Classical, Broadway, jazz, pop, rock, folk
Percussion – Drums, hand percussion, symphonic, mallet
Woodwinds – Flute, recorder, piccolo, clarinet, saxophone, bassoon, oboe
Brass – Trombone, French horn, tuba, euphonium, trumpet
Theory – Music theory, ABRSM theory, composition, songwriting, improvisation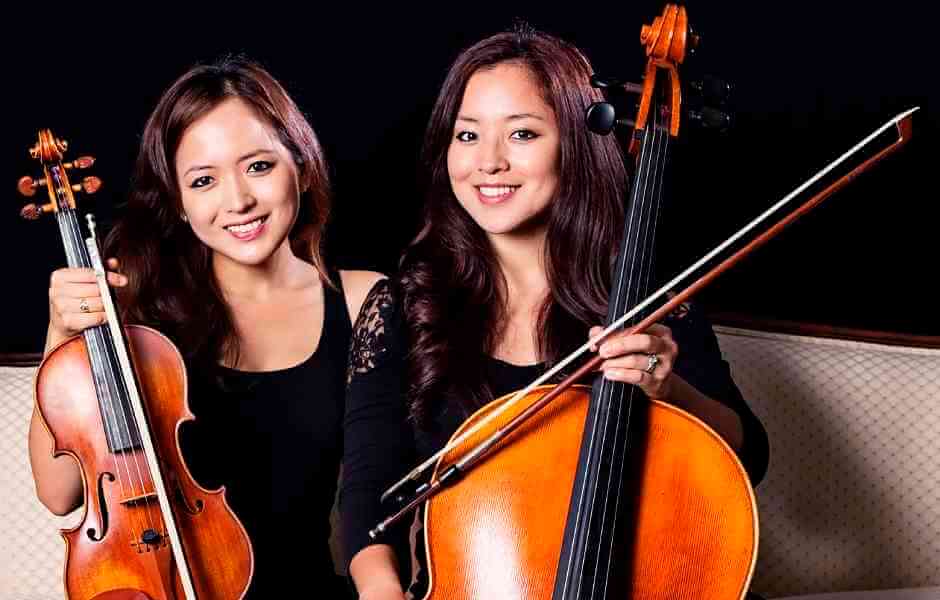 Our experienced faculty has the patience and expertise to work with adults in many areas, including technique, note-reading, rhythm, theory, and interpretation. Their encouragement helps students develop the necessary basics in a fun yet challenging manner. Repertoire is based on a variety of musical styles in order to enhance enjoyment and maintain interest.  And, when you are searching for music teachers near me, you'll note that we are only minutes away from students in Bethesda, Potomac, Rockville, Chevy Chase and Washington D.C.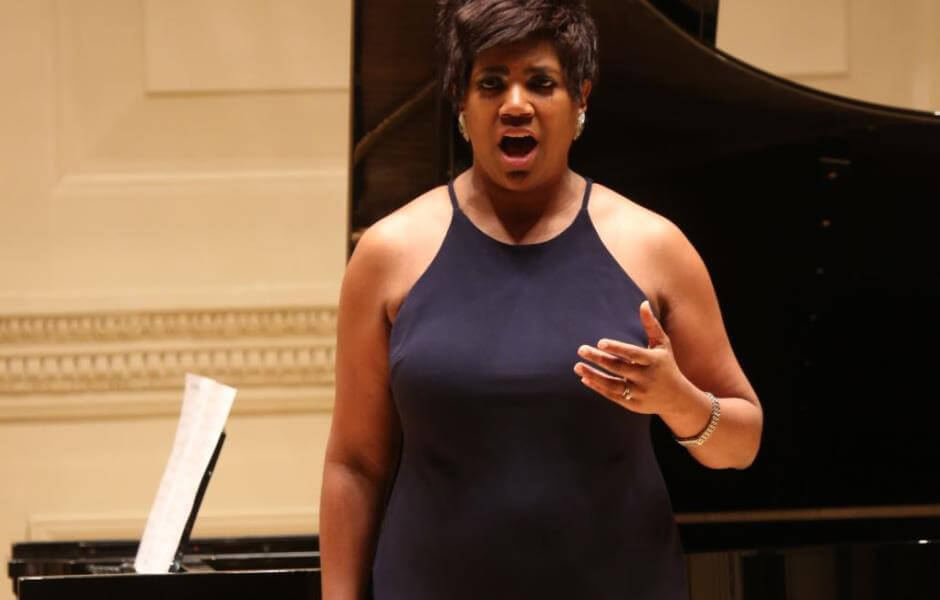 All adult students, regardless of ability or complexity of repertoire, are encouraged to participate in the recitals. The recitals are optional and provide an opportunity to present music that students have mastered. Students gain feedback from their peers, feel more comfortable performing, and develop a confident stage presence. Instructors work with each student to choose the most appropriate pieces for their performance.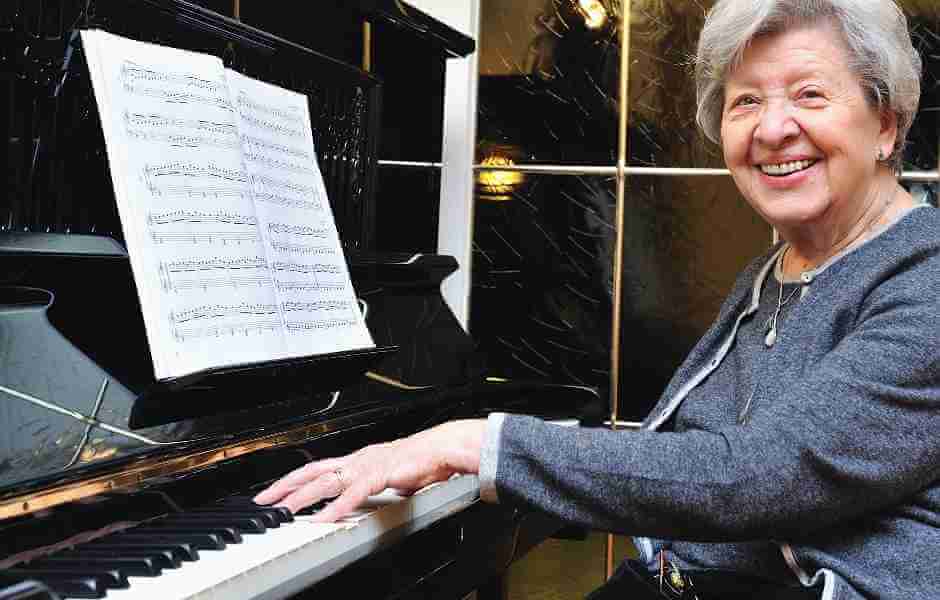 Benefits
Many adults have found that learning to play a musical instrument is a stimulating, challenging and rewarding way to relieve stress and be involved in creative and recreational activity. Our programs and classes are conveniently scheduled around the average adult's busy schedule. Daytime, lunch hour, evening and weekend times are available. Adult students can choose from an array of learning opportunities: private instruction, classes, ensembles, workshops, performances, and recitals.
What to Expect During Your First Lesson
When you begin playing a new instrument, you are going to learn the fundamentals of that instrument — the things that pave the way for the rest of the techniques you are going to learn. You will learn the treble and bass clef, get to know how to play different notes, and you will learn about timing. Music theory is also an essential part of learning a new instrument, and our teachers will help you through every step, so you feel confident moving forward.
Be Dedicated to Practicing
You may have a busy work schedule or social life, but the truth is that the more you practice the better you will become. If you truly cannot seem to find the time to practice, then find at least 15 minutes to practice, at the bare minimum. If you can do even 15 more minutes, however, then you will learn faster and your progress will be more solid. It is important to remember that your development depends largely on the time and effort you put into learning the instrument, as well as the quality of education you receive!
You Are Talented
If you are interested in learning a new instrument but are nervous or scared to be embarrassed, you have nothing to worry about. Each member of our faculty is highly skilled to teach and educate students of all ages, helping you excel at whatever instrument you choose, and encouraging growth every step of the way. Don't let your dears stop you from pursuing such a beautiful passion like playing a new instrument. Adult beginners are often fearful of getting started because they do not want to make a fool of themselves, but it is a proven fact that adult learners tend to be very goal-oriented.
Unlike children, adult learners are more serious about learning an instrument. Further, adult learners have the ability to concentrate for longer and utilize more mental effort to practice for longer. Don't let yourself fail before you even start — if you are interested in taking adult music lessons in Bethesda, Potomac, Chevy Chase, or Washington D.C., then you know who to call.
As an adult music learner, you have the ability to analyze quicker, focus deeper, and harness your amazing brainpower to learn a new skill you never would have otherwise! Whether it takes you five or 50 tries to learn a new song, the fact is that you are doing it! Remember that everyone goes through the same process of learning a new instrument. For many who have never done it before, learning an instrument can be a foreign experience that they have to grow accustomed to.
Call ISM for Private Adult Music Lessons
As an adult, you don't want to waste your time or money at any music center offering classes. If you are looking for the best education while also making sure you get the best return on your musical education, then contact the International School of Music and speak with one of our many teachers. We believe that it is essential for you to learn with the best music instruction, especially as a beginner because it lays the foundation for the rest of your education. Don't settle for anything less than the best. Call ISM today and schedule an adult music lesson today.
Online Music Lessons
The International School of Music also offers online music lessons as a part of our distance learning program in the following instrument:
Online Piano Lessons – Online Keyboard Lessons and Virtual Piano Classes
Online String Lessons – Online Violin Lessons, Online Fiddle Lessons, Online Viola Lessons, Online Cello Lessons, Online Bass Lessons
Online Guitar Lessons – Online Acoustic Guitar Lessons, Online Electric Guitar Lessons, Online Ukulele Lessons, Online Banjo Lessons, Online Bass Guitar Lessons, Online Mandolin Lessons
Online Voice Lessons – Online Voice Singing Classes, Virtual Classical Voice Lessons, Virtual Broadway Lessons, Online Jazz Singing Classes, Online Pop Singing Classes, Online Rock Singing Lessons, Online Folk Singing Lessons
Online Percussion Lessons – Virtual Drum Classes, Online Hand Percussion classes, Virtual Symphonic mallet classes
Online Woodwind Lessons – Online Flute Lessons, Online Recorder Classes, Online Piccolo lessons, Online Clarinet Lessons, Online Saxophone Lessons, Online Bassoon Classes
Online Brass Lessons – Online Trombone Lessons, Online French Horn Classes, Online Tuba Lessons, Online Euphonium Classes, Online Trumpet Lessons
Online Music Theory Classes – Online music theory Lessons, Online ABRSM theory Classes, Online composition classes, Online songwriting classes, Online improvisation classes
"Wonderful, talented teachers starting with my violin teacher SL, and extremely courteous and caring staff –MM, CS, ER, JR– with great sense of quality service to students." –Bernard D.
"My weekly voice lesson is the best 1/2 hour of my week!" –Michael T.
"Anika has amazing teachers for voice and piano. They have inculcated confidence and live for music! So happy to have ISM close to our home." –Sikka
"My teacher Matt has been one of the best teaching relationships I have ever had. He has taught me so much and I feel that he cares very much about me as a person. I have been lucky to have had him as a voice teacher." –Colin M.
"Mr.Dunkin is a wonderful and patient saxophone teacher. We are very pleased with ISM as a school and with their choice of having amazing intructors." –Daviel D.
"Mathew is very good teacher with a lot of patience! Thanks!" –Francesca G.
"Mostly professional and very well run." –Alison C.
CONTACT US HERE