Perhaps you've always wanted to play a certain instrument but never had the time until now? Perhaps you took music lessons years ago as a child and have been meaning to take them up again? Perhaps you're a professional preparing for upcoming auditions or recording sessions? At the International School of Music, many adult students study with us each week. Your instructor at ISM will customize a lesson plan for you based on your interests and goals. We are happy to teach adult students at any level from beginner to advanced. Lessons are provided in a fun, low pressure environment. At ISM, adults study music in a supportive atmosphere that facilitates the process of learning. Participation in our recitals of course is encouraged but entirely optional. Adults may choose to study any instrument, as it truly is never too late to start!  And, when you are searching for music lessons near me, you'll note that we are only minutes away from students in Bethesda, Potomac, Rockville, Chevy Chase and Washington D.C.
Private Music Lessons are offered in:
With a large faculty and several teachers per instrument, we can find a teacher that fits each student's learning style, and his/her musical goals. All students have the opportunity to discuss their individual goals and learning styles with faculty and staff so they are assigned to the instructor best suited for them.
The International School of Music provides a comprehensive and robust music education. Music instruction is offered in all genres from classical, jazz, pop, rock, to folk, blues, and other genres. Our music lessons are offered to students of all ages & levels in all instruments & voice including piano lessons, violin lessons, guitar lessons, viola lessons, cello lessons, voice/singing lessons, flute lessons, drum lessons and more. Group classes, ensemble/chamber classes, our flute choir, fiddle band, guitar ensembles, string quartets, and early childhood music classes round out the selection of experiences offered.
We offer month to month lessons, so there are no semester minimums. Our flexible scheduling allows us to schedule family members simultaneously to save families hours of driving. Additionally, we offer over 300+ group classes annually, so students can make up any missed lessons.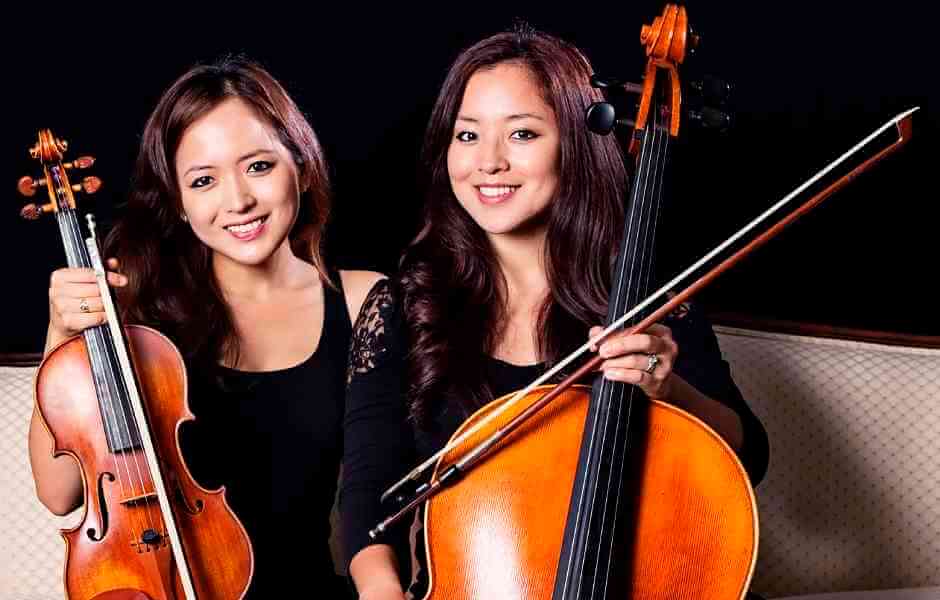 Our experienced faculty has the patience and expertise to work with adults in many areas, including technique, note-reading, rhythm, theory, and interpretation. Their encouragement helps students develop the necessary basics in a fun yet challenging manner. Repertoire is based on a variety of musical styles in order to enhance enjoyment and maintain interest.  And, when you are searching for music teachers near me, you'll note that we are only minutes away from students in Bethesda, Potomac, Rockville, Chevy Chase and Washington D.C.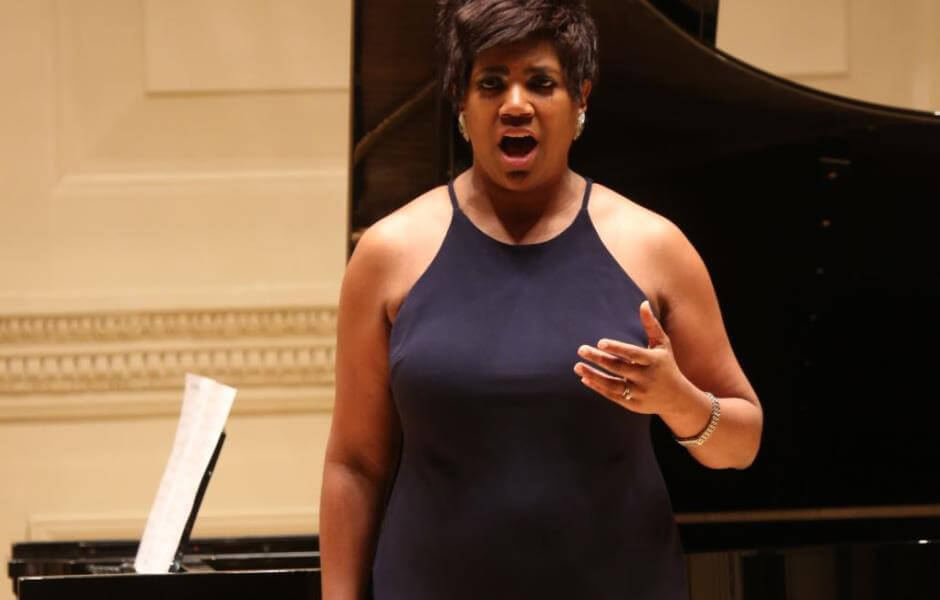 All adult students, regardless of ability or complexity of repertoire, are encouraged to participate in the recitals. The recitals are optional and provide an opportunity to present music that students have mastered. Students gain feedback from their peers, feel more comfortable performing, and develop a confident stage presence. Instructors work with each student to choose the most appropriate pieces for their performance.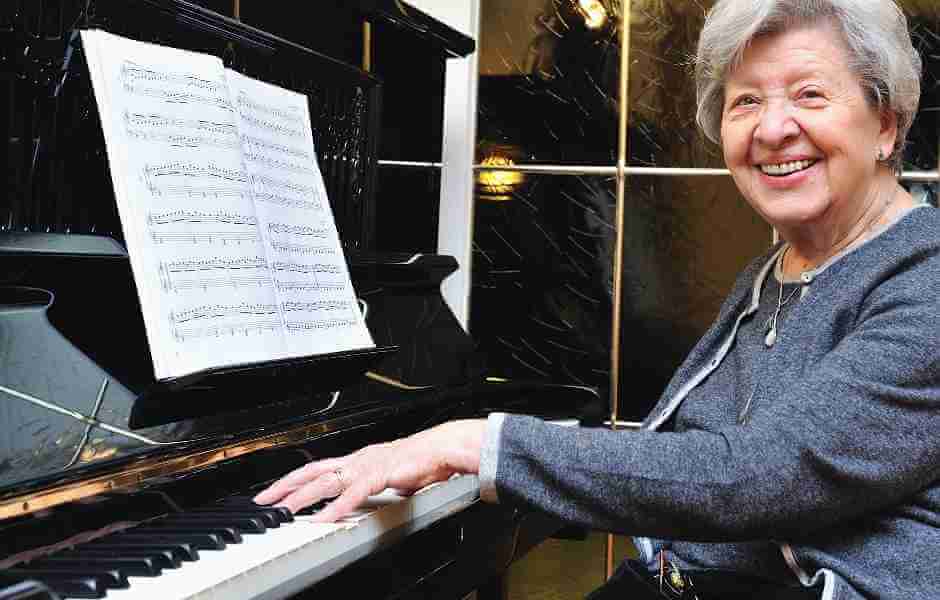 Benefits
Many adults have found that learning to play a musical instrument is a stimulating, challenging and rewarding way to relieve stress and be involved in creative and recreational activity. Our programs and classes are conveniently scheduled around the average adult's busy schedule. Daytime, lunch hour, evening and weekend times are available. Adult students can choose from an array of learning opportunities: private instruction, classes, ensembles, workshops, performances, and recitals.
"Wonderful, talented teachers starting with my violin teacher SL, and extremely courteous and caring staff –MM, CS, ER, JR– with great sense of quality service to students." –Bernard D.
"My weekly voice lesson is the best 1/2 hour of my week!" –Michael T.
"Anika has amazing teachers for voice and piano. They have inculcated confidence and live for music! So happy to have ISM close to our home." –Sikka
"My teacher Matt has been one of the best teaching relationships I have ever had. He has taught me so much and I feel that he cares very much about me as a person. I have been lucky to have had him as a voice teacher." –Colin M.
"Mr.Dunkin is a wonderful and patient saxophone teacher. We are very pleased with ISM as a school and with their choice of having amazing intructors." –Daviel D.
"Mathew is very good teacher with a lot of patience! Thanks!" –Francesca G.
"Mostly professional and very well run." –Alison C.
"I was impressed by the customer service when I first got in touch.  I inquired at a few different places for voice lessons, and your staff was the most responsive and helpful. (Why I decided to take lessons with you!)  Randi is also awesome – she is calm and understanding of a person who has never taken singing lessons before, and she is very serious about ensuring I am able to learn songs I actually enjoy singing!" –Marie M.
"Both Randi and Meghan are great. So are the front desk staff! I recommend ISM all the time!" –Ellie R.
"Love the school , administrators and teachers who are skilled and talented!" –Gabriel N.
"Both my instructors helped me do something I never thought I could do, perform live and enjoy it." –Peter H.
"The staff is professional, and really cares about the students. The communication is always good and personal. I love the teachers." –Gabriel
"Great instruction at convenient times for affordable rates!" –Peter S.
"I find all the staff members very nice and charming. The whole experience is very good and I really enjoyed and did learn quite a lot from the lessons." Betty Z.
"I love taking classes at ISM because all the staff is very kind, friendly and professional! James is the best saxophone teacher!!!" 😉              –Carol D.
"I look forward to coming to class every week because I learn so much from Miss Joelle. She very caring and motivates me well!!"            –Gabrielle K.
"Great teacher, very organized systems, good follow up!" –Coby M.
"ISM has been great! It was so nice to call and receive an introductory piano lesson soon thereafter! Staff is very courteous as well." Jack Z.
"Hanni is patient and fun. She encourages me and helps me become a better student. Thank you!" –Alexander S.
"My teacher is great and everyone is very nice and helpful." –Melinda B.
"Eric is an amazing teacher who always thinks of new ways to help me understand theory and enjoy learning to play the piano." –Sonja B.
"Wonderful teachers! They are knowledgeable in music and skilled at teaching. We have had two enthusiastic and motivating teachers in our years and ISM." –William H.
"We love our instructor. I also like the numerous student recitals throughout the year." –Matthew K.
"Excellent teachers and amazing front desk representatives!" –Mila N.
"Great lesson structure and personalized pace, great instructor." –Lara D.
"Very flexible. Good quality teaching, friendly – easy. Recitals are low key and not threatening to students." –Emma D.
"Working with Lindsey is wonderful. The staff is always friendly and responsive." -Spencer H.
"I am pleased with my teacher, and the pleasant atmosphere of our lessons. I have learned a lot, including some things I didn't expect,
such presentation while playing, especially when playing for others. Those things count, but I had never learned about them before.
Learning that has improved my confidence." –Candace R.
"Great learning environment and amazing instructor." Sarah J.
"I am so pleased to be taking piano lessons at the school. It is managed so well, and communication has been very easy and smooth, everyone in the front is very professional, nice, and friendly. I am so appreciative of my extremely talented and gifted teacher, Byonghee, and I am delighted with how much I am learning from her." Lisa B.
"My teacher Eric is an excellent music teacher. I enrolled after I hadn't played for over a year. I was very apprehensive, but Eric made me feel at ease to play again. He has a great amount of patience and knowledge to impart. In the short time I've taken lessons, he has taught me so much.  He is always encouraging to me and guides me toward improving." –Janine R.
"International School of Music has provided me with excellent service and my instructor is really nice. I receive lots of help making sure I play my  instrument properly and to the best of my ability. I have had a great experience!" –Claudia M.
"The quality of the instruction from Kate W. has made my experience at ISM top-rate. I look forward to my lessons with her and am inspired to take what she teaches me and work on it at home." –Ann M.
"Easy to schedule, great & high-quality instruction!" –Jane H.